Karim Benzema and Carlo Ancelotti address injury fears ahead of El Clasico
Real Madrid fans barely had time to celebrate last night before they will have been beset by concern and worry. Karim Benzema sealed the tie with his late strike against Liverpool, but as he wheeled away to celebrate, began limping. With their crunch match against Barcelona on Sunday just three days away, it will have been a concern for Los Blancos.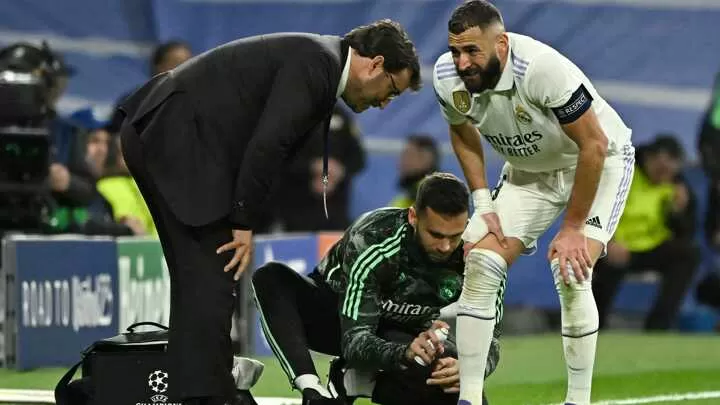 After the match, Benzema tried to reassure all parties to Movistar+ (via Sport).
"It was a strong blow to the tibia. Just a knock. I will be there, I will be there."
"It was a difficult match against a good rival, but we, from the beginning, showed that we wanted to go forward. It was a good match for the fans and for everyone."
Benzema was keen to highlight the cacpacity of his side to see through difficult moments after the match, even if it is so often himself who is on the front pages when the glory occurs.
"Suffering is today's football. Everyone wants more, but sometimes you have to suffer. The most important thing is to suffer and get through."
The Frenchman was predictably non-committal on which side he would like to face next.
"All the teams are good. At this level there are no small teams and it is defined by details. We'll see who we get."
Carlo Ancelotti echoed Benzema's thoughts too, saying 'it's a knock, nothing more. I hope there aren't any problems'.
Real Madrid know that a victory on Sunday will be crucial to keeping their La Liga title hopes alive, with the gap to Barcelona at nine points. While Benzema has not been as effective as last season, he is still their top scorer in La Liga, and the structure of the side suffers greatly without him.
Other Articles