Liverpool fans praised by Madrid press for behaviour on away day
Liverpool fans came with the intention of seeing some chaos in Madrid on the pitch at the Santiago Bernabeu, but were met with a disappointingly organised Real Madrid performance from their perspective. Away from the stadium, they themselves were exemplary.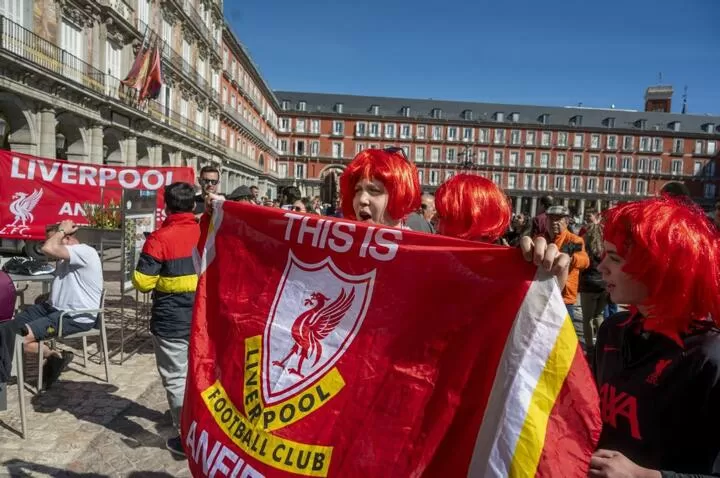 Marca published an article today referencing the 'Redsponsables'. Although a questionable play on words, it did convey that the locals were generally impressed with the Liverpool travelling support, as riot-like scenes unfolded in Naples between police and Eintracht Frankfurt fans.
Their article goes on to detail how more than 2,000 fans flocked to Plaza Mayor in the centre of Madrid, and that despite the merriment, there was no hint of intimidation – 'not a single glass was broken'.
Telemadrid did detail a tale of two fans who invited an entire club in the centre of Madrid to drinks on them, including shots and over 90 glasses of champagne. When the bill, over €2,200, the pair tried to leave the establishment but were presented from doing so.
However El Periodico de Espana back up the Marca report in saying that this was an isolated incident amongst the well-behaved fans, who were not disruptive and left little in the way of rubbish.
The initial report did admit that in Spain Liverpool fans 'do not have the best reputation', but perhaps this will be the first away day towards changing that perception.
Other Articles