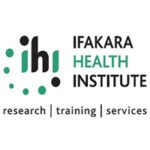 Job Summary Position:               Research Scientist  (1 post)
Reports To:            Principal Investigator
Work Station:              Rufiji/Kibiti 
Institute Overvier
Ifakara Health Institute (IHI) is a leading research organization in Africa with a strong track record in developing, testing and validating innovations for health. Driven by a core strategic mandate for research, training and services, the Institute's work now spans a wide spectrum, covering biomedical and ecological sciences, intervention studies, health-systems research and policy translation. 
Position Summary 
IHI is looking for a qualified and experienced individual to take the position of Research Scientist. The Scientist will work as senior veterinary officer charged with animal health in the Health Economics work package for the Broad One Health Endectocide-based Malaria Interventions in Africa (BOHEMIA) project. BOHEMIA is a consortium funded by UNITAID to evaluate Mass Drug Administration (MDA) of ivermectin to humans and/or livestock if it holds potential to complement current malaria vector control tools and further reduce malaria transmission, moving us closer to the goal of malaria elimination. BOHEMIA will evaluate the MDA of ivermectin to humans and/or livestock in two African countries Tanzania and Mozambique – during the malaria season, and will collect data on the epidemiological and economic impact to support normative guidance, global and national policy change.
This work spans activities related to the implementation of the clinical trial as well as activities that inform the Health Economic Package. This position is suited for Tanzanian candidates and will not attract mobilization and relocation assistance.
Duties and Responsibilities
Oversee field teams responsible for the delivery of ivermectin to livestock in particular cattle as part of the clinical trial:

Develop Standard Operating Procedures (SOPs) for the delivery of injectable ivermectin to eligible animals.
Train field workers in SOPs.
Monitor field performance of teams and address any challenges that arise.

Oversee field teams responsible for livestock biometric and biological sampling:

Develop Standard Operating Procedures (SOPs) for fecal sample collection, tick sample collection, and processing, heart girth measurements for weight determination, etc.
Train field workers in SOPs.
Monitor field performance of teams and address any challenges that arise.

Mentor Virginia Tech graduate student as needed
Attend regular virtual meetings with Health Economic Investigators (domestic and international) to ensure quality and completeness of data collection and interpretation (biologic and biometric data collection).
Provide data/information to support interim and final project reports.
Potential for leading or participating in manuscript development and publication.
Contributes in writing reports, policy and technical briefs to inform relevant government authorities.
Provides directions to technical staffs involved in sample collections from animals, injection of ivermectin to animals.
Monitor compliance of animal care with applicable animals handling SOPs, and regulations.
Conduct any other tasks assigned by the country PI –BOHEMIA within the study site.
Qualification and Experience
Educated in veterinary medicine with a Master Degree (Master of Veterinary Medicine – MVM).
Doctor license to practice veterinary medicine within Tanzania (registered with the Tanzania Veterinary Council and Tanzania Veterinary Association).
Skills and Competencies
Minimum of 2-5 years of experience in livestock handling, dosing and treatments; capturing physiological and clinical data measurements, and sample collections-fecal, ticks and tse tse flies, fecal egg counts and tick identification techniques.
Experience in leading field-based animal health programs and/or research such animal deworming or vaccination programs.
Experience with training para-veterinarians or animal owners on handling and managing livestock.
A passion for veterinary care.
Previous experience with people management.
Proficiency with Word, Excel, and PowerPoint.
Adhere to IHI core values (Transparency, Accountability, Respect, Integrity and Initiative).
Remuneration  
An attractive and competitive remuneration package will be offered to successful candidates as per IHI salary scales.
Equal Opportunity
IHI is an equal opportunity employer. We prohibit intentional biases or discrimination and harassment of any kind at the work place and during recruitment. All employment decisions are based solely on job requirements and individual qualifications, and our recruitment process is governed by the labour laws of Tanzania.
Mode of Application
All candidates who meet the above job requirements should send their application letters together with their detailed curriculum vitae (CVs) showing contact addresses including email, telephone/cell phone numbers and copies of academic and professional certificates to the email address below.
The deadline for this application is 17:00 on Monday May 31st 2021. All e-mail application subject lines should include: RESEARCH SCIENTIST – ANIMAL HEALTH. Only shortlisted applicants will be contacted for interview. 
Human Resources Manager
IFAKARA HEALTH INSTITUTE
#5 Ifakara Street Plot 463 Mikocheni
P.O. Box 78,373
Dar es Salaam, Tanzania
Email: recruitment@ihi.or.tz
The deadline for submitting the application is 31 May 2021 at 17:00hrs.