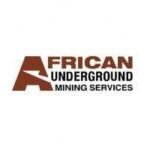 African Underground Mining Services (AUMS) is an international leader in mechanised hard rock underground mining. AUMS is part of Perenti (Formerly the Ausdrill Group), an ASX 200 company and Australia's second largest integrated mining services provider. We are a global leader in hard rock underground mining; together with Barminco we operate across Africa in Tanzania, Egypt, Ghana, Botswana and Burkina Faso and in Australia and Canada. We are driven by the continued success at our operations and exceeding our client's expectations – both in terms of safety and performance. The collective talent and expertise of our workforce is the key to our success, and we are looking for talented people to join our business. We seek to build teams who are loyal, committed to our company values and dedicated to helping our clients.
In return, we provide state of the art facilities, equipment and technology. We look forward to receiving your application for the following positions.
Service Crew
Geita Gold Mine, Geita
Position purpose:
This position is responsible for ensuring that all services that are required underground for the development of drives and production, are carried out in an efficient manner as guided by your immediate supervisor and trainer.
Duties and Responsibilities:
Complies with all HS&E policies, procedures and instructions. This includes the correct use of safety devices and protective equipment, prompt reporting of any hazardous situations, which they cannot themselves correct, making the necessary changes to eliminate or control the hazard and reporting immediately any accident or injury which arises in the course of their work.
Complies with all company policies and procedures that are displayed and amended from time to time.
Takes reasonable care for their own safety and that of other persons who may be affected by their acts.
Performs pre-start checks and SWICs.
Ensuring inspections and maintenance is carried out on all equipment before use.
Ensures that all tools are serviceable and safe.
Must Work to minimise equipment downtime and maximise productivity.
Must carry out standard work place inspection practices and procedures and prepare the areas for drilling, charging or scraping in accordance with mine safety procedures.
Maintains a high standard of housekeeping.
Extend ventilation services to areas where needed, which includes hanging ventilation bag and moving / installing secondary fans.
Extend water and air services to areas where needed.
Move and install pumps to areas where needed.
Repair services and equipment within capabilities, such as vent bag, poly pipe and valves.
Access face and back conditions at the start of the job and scale from height according to site requirements.
Assist with operations including off-siding operators as required.
Liaises with the underground shift supervisor to:
Ensure all work is done in a safe and efficient manner;
Advise when items of equipment are out of service and when they can be returned to service.
Essential Requirements
A minimum of one year's experience in the Underground Mining Industry or equivalent heavy industry.
Valid Drivers licence.
Experience in similar underground role or in heavy industry.
Basic first aid knowledge
Relevant Trade Qualification
Completion of secondary school
Basic numeracy and verbal/written English
HOW TO APPLY
If you have the necessary skills, drive and experience to be an asset to AUMS Operations Team, we welcome your interest and encourage you to apply.
Only applications with a current Resume attached will be considered for employment.
Please send your CV along with a detailed covering letter via email recruitment@aumsgh.com
Application letters should reach the above on or before 14th June 2021 at 6:00 Pm.
BEWARE OF CONMEN! AUMS(T)Limited does not receive money in exchange for a job position. Should you be asked for money in exchange for a job offer or suspect such activity, please report this immediately by calling +255 682 660 123 or+255 682 660 256 or+255 682 660 893.